This outdoor antenna (ODA) is a dual polarisation high-gain directional antenna designed to receive and transmit 5G signals from an indoor 5G modem. The antenna offers 17dBi peak gain for the 3.6GHz 5G band (3400MHz – 3800MHz range).


The unit design features an optional built-in calibration circuitry. This allows cable loss calibration to be performed when used in conjunction with a compatible Calibration IDU (Indoor Unit), limiting the antenna output power to permitted transmit EIRP levels while maintaining high performance receive capabilities at the same time. Internal switching between calibration and operation modes is controlled from the IDU via a DC voltage on the coax cable. With no DC voltage applied, the antenna will be in operation mode and isolated from the IDU.
A compatible wall mount is included.
Key features
Dual Polarization, High Gain Directional Antenna
Operating Frequency 3.6GHz 5G band with 17dBi gain
Compatible with Calibration IDU for Transmit EIRP EMF limit compliance
75 Ohm 2x F-Female Ports Interface to IDU
Diecast chassis
Weatherproof
Surge protection
Wall or pole mountable, Ø32mm
The 5G Antenna Calibration IDU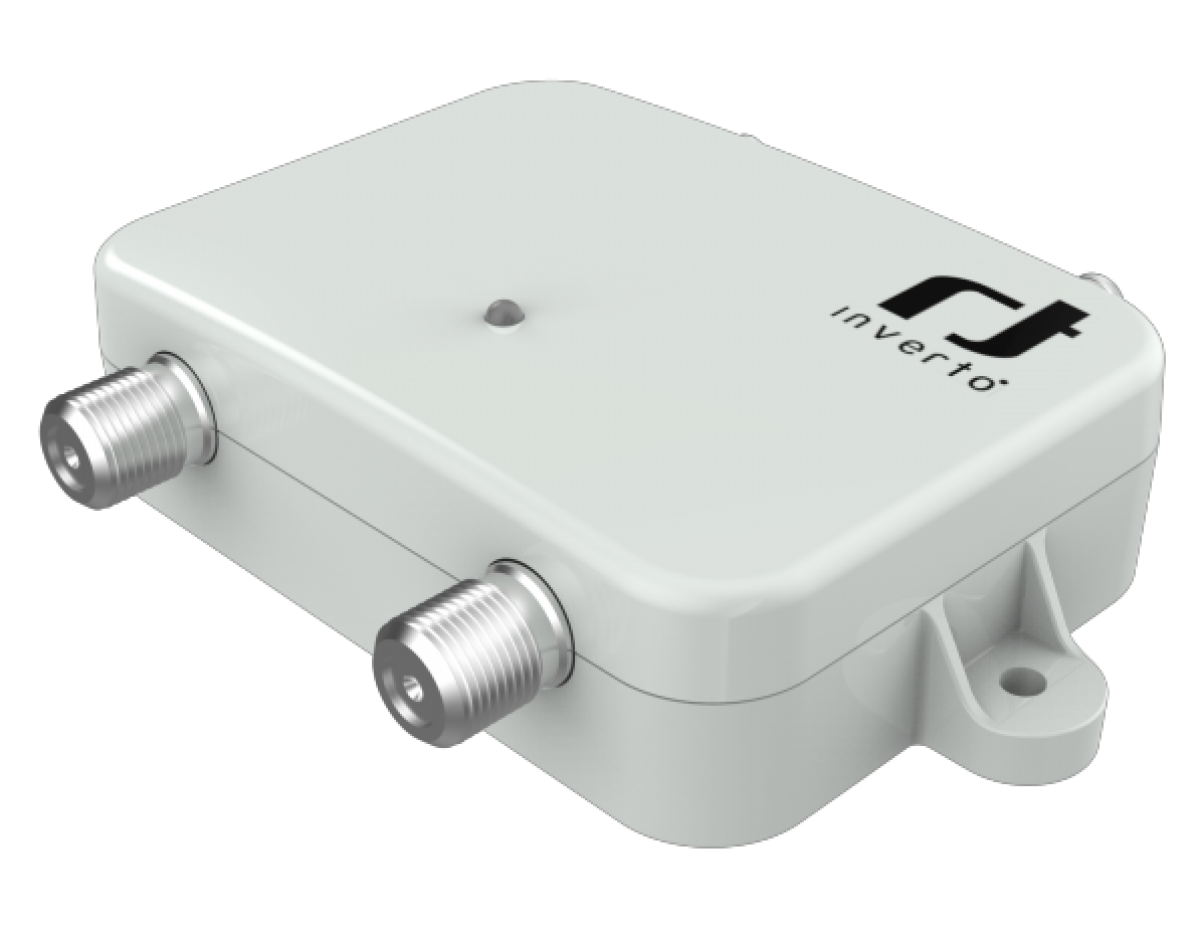 The Calibration IDU provides an interface between a 5G gateway modem and the outdoor antenna (ODA). The IDU function is to compensate for antenna gain and coaxial cable losses to ensure that transmit power levels do not exceed a permitted EIRP limits while optimum sensitivity is maintained for Rx signals.


The IDU contains a signal source used only during calibration and high-speed power detectors used for both calibration and detection of the transmit power level at the 50R ports. Calibration is performed automatically after a power cycle. During calibration, internal variable attenuators are set to control overall system gain level (IDU + Cabling + ODA) to a maximum of 3dB, a value configurable at production (e.g. if the gateway Tx power is +20dBm max., the max. total Tx power will be +23dBm).


The IDU is supplied with a dual SMA male-SMA male cable to connect with the 5G gateway. For connecting the IDU and the ODA, a 6GHz-rated RG6 cable is recommended.
Key features
Warrants EMF limit compliance of the 5G Transmit EIRP
Small footprint with a single board construction for optimum reliability
50 Ohm SMA female interface to 5G gateway / 75 Ohm F-Female Interface to ODA
Diecast chassis
Low power consumption, powered from USB port 5V/150mA
Low Insertion Loss
Overload and Short circuit protected
Surge protection Dual Channel
Operating Frequency 3.6GHz band
---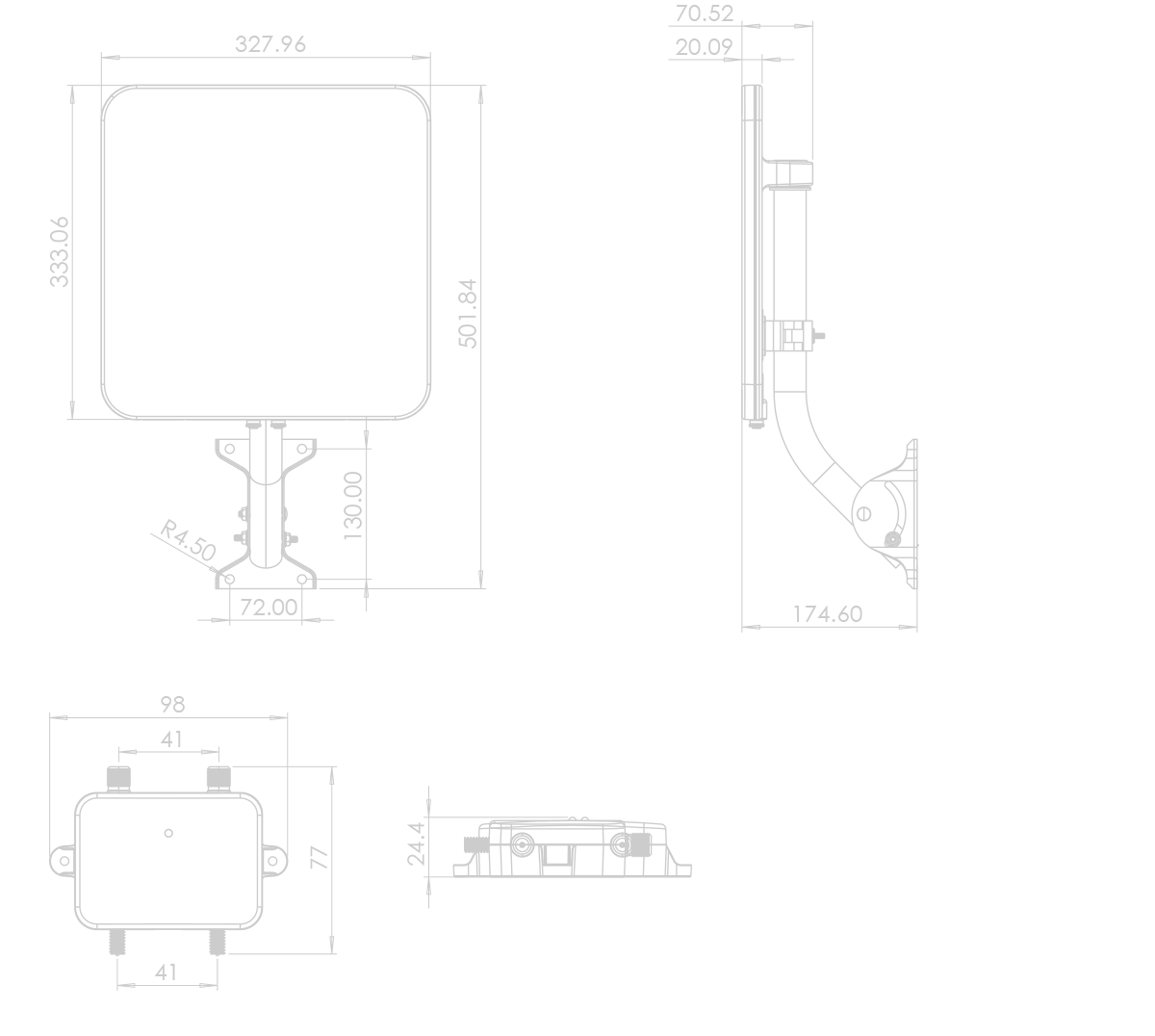 ---


Images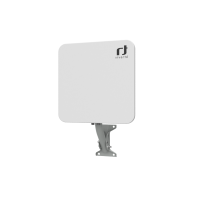 Download

Drawings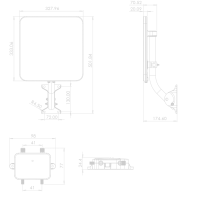 Download